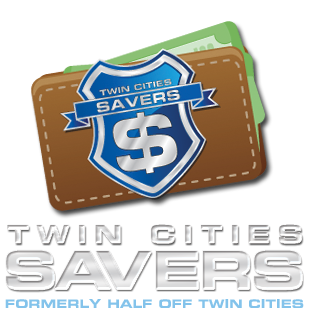 How does TwinCitiesSavers.com work?
We work out deals with local companies to sell their gift certificates to you for half the price of the full value. But, we can only secure a limited number for each sale so it's important to check early and often to make sure you get the deals you want!

TwinCitiesSavers.com is a combined effort from KS95, myTalk 107.1 and 1500 ESPN.